VP R&D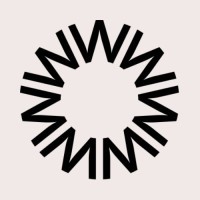 OpenWeb
Administration
Tel Aviv-Yafo, Israel
Posted on Tuesday, February 7, 2023
We create a safe space for communities to.
OpenWeb's mission is to improve the quality of conversations online, building a healthier web where content creators of all kinds are empowered to thrive. As a product company, OpenWeb partners with publishers and brands to build direct relationships with their audiences.
OpenWeb's technology empowers its partners to build vibrant communities rooted in healthy conversations and social experiences. OpenWeb works with more than 1,000 top-tier publishers, hosting more than 100 million active users each month.
Founded in 2015, OpenWeb has nearly 300 employees in New York City, Tel Aviv, Kyiv, San Diego, Canada, London, and Paris and is backed by world-class investors, including Georgian, Insight Partners, , Entrée Capital, The New York Times, Samsung Next, Dentsu, and ScaleUp. To date, the company has raised $393 million in funding and is currently valued at $1.5 billion.
To learn more about OpenWeb's platform, visit OpenWeb.com, or follow @OpenWebHQ on LinkedIn and Twitter.
How You'll Contribute as our VP R&D:
As a member of the company's Engineering management, you will contribute to the company's engineering culture by implementing best engineering practices.
Lead a large engineering team in a fast-paced, Agile environment to support our rapidly evolving business.
Lead the development of our core set of products, providing services to hundreds of millions of users
Develop high-performance, fault-tolerant, scalable distributed software systems.
Ensure 100% customer satisfaction through our product development, design, and deployment
Assist with the creation of a security and quality culture
Establish and implement methodologies and processes to ensure tech team productivity and code quality
Mentor and grow your Team leaders, individual contributors, and tech leads
The Skills and Experience You Bring:
Experience in managing and scaling R&D teams in a startup environment.
Experience in building high-performance, fault-tolerant, and large-scale systems.
Experience in building teams, hiring, coaching, and motivating staff through learning and development
Balance business needs, a sense of urgency, and shipping high-quality and pragmatic solutions
Evidence of visionary and decisive leadership with the ability to inspire staff and others across the organization.
Strong analytical skills and a sense of ownership/accountability
Experience with cloud system architecture.
Experience with building modern web technologies.
Strong analytical and problem-solving skills.
Experience with AWS, and Machine Learning development.
Well-versed in DevOps and Agile methodologies.
A Bachelor's degree in Computer Science, Computer Engineering, or equivalent work experience
Experience in designing a microservices architecture and releasing using continuous deployment.
Experience working with international and multicultural teams
Natural leader, leading by example. Excellent leadership, collaboration, people coaching, communication, and change management skills.
Ability to perform under pressure in a constantly changing environment.
Excellent interpersonal skills, highly motivated, assertive, team player, 'can-do' attitude.
Customer-first and results-driven mindset.
Build your skills with us as you build a healthier web for everyone. Join us!
Also, we care about your privacy! Please take a moment to review OpenWeb's Privacy Practices