Executive Assistant to Chief Strategy Officer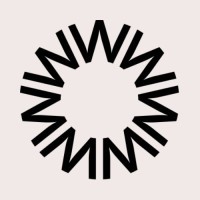 OpenWeb
Administration
Tel Aviv-Yafo, Israel
Posted on Wednesday, May 3, 2023
We create a safe space for communities to thrive.
OpenWeb's mission is to improve the quality of conversations online, building a healthier web where content creators of all kinds are empowered to thrive. As a product company, OpenWeb partners with publishers and brands to build strong, direct relationships with their audiences.
OpenWeb's technology empowers its partners to build vibrant communities rooted in healthy conversations and robust social experiences. OpenWeb works with more than 1,000 top-tier publishers, hosting more than 100 million active users each month.
Founded in 2015, OpenWeb has nearly 300 employees in New York City, Tel Aviv, Kyiv, San Diego, Canada, London, and Paris and is backed by world-class investors including Georgian, Insight Partners, , Entrée Capital, The New York Times, Samsung Next, Dentsu, and ScaleUp. To date, the company has raised $393 million in funding and is currently valued at $1.5 billion.
To learn more about OpenWeb's platform visit OpenWeb.com, or follow @OpenWebHQ on LinkedIn and Twitter.
About the role:
The Executive Assistant plays a crucial role within the company, supporting the CSO in executing key strategic initiatives and day-to-day responsibilities.
The EA will be responsible for managing the coordination and planning of day-to-day projects, meetings, correspondences, and personal affairs of the CSO. You will interact regularly with the executive, with the goal of gaining deep familiarity with and understanding of his various project, commitments, and relationships. Given the dynamic nature of a hyper-growth startup (with offices spanning several countries and time zones), and the significant responsibilities owned by the CSO, you will be working on a vast variety of high-impact, high-urgency projects, performing all administrative duties and interacting with stakeholders from both inside and outside the company (executives, management, board members, etc.) on behalf of the CSO.
The ideal candidate will bring a collaborative, team-first orientation, outstanding communication skills, strong executive presence, and impeccable time management and organization abilities.
What you'll do:
Communicate daily with the CSO to optimize the planning and execution of his various commitments and responsibilities

Manage all administrative and planning duties for the CSO, including owning calendar setting and scheduling of all meetings and events

Serve as a key representative of the executive both inside and outside of the company

Handle confidential information, writing correspondence, and supporting the CSO and teams across global time zones.

Maintain close collaboration with other executive assistants to partner on company-wide projects and communication initiatives

Coordinate travel and related logistics on behalf of the executive
What you'll bring:
The equivalent of 5 + years experience as an executive assistant, preferably at a dynamic, fast-paced growth company

Off-the-charts EQ and people skills

Excellent communication skills (English written and verbal fluency)

Exceptional attention to detail, highly organized, strong time management skills, with excellent follow-up.

Ability to work both independently and as part of a team.

Ability to work with stakeholders from all levels of the company across multiple locations

Fully proficient and comfortable in Gmail, Google Calendar scheduling, and more.

Previous experience in a high-tech engineering organization is highly desired.
The OpenWeb Culture:
We offer a dynamic and unconventional work environment that spans from NYC to Tel Aviv, bringing together a diverse group of world-class and high-caliber techies, wordsmiths, entrepreneurs, and creative thinkers. We empower every individual across our global team to be a catalyst for change and strive to create a work environment where you can have the utmost autonomy over your role and projects from start to finish. If you want to join an innovative tech company where you can challenge yourself, have the freedom to own your work, and make a lasting impact, then you have a spot within our growing community!
OpenWeb is committed to building diverse teams and upholding an equal employment workplace free from discrimination. We hire amazing individuals regardless of race, color, ancestry, religion, sex, gender identity, national origin, sexual orientation, age, citizenship, marital status, pregnancy, medical conditions, genetic information, disability, or Veteran status.
Apply today to build your skills with us as you build a better web for everyone.
We care about your privacy. Please take a moment to review OpenWeb's Privacy Practices.